What do you need to do for vacation home security?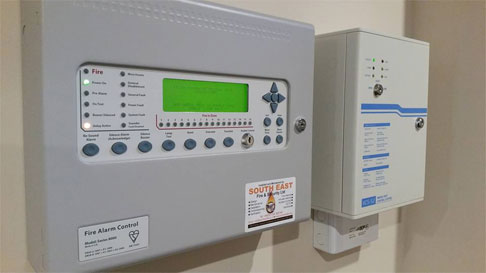 Nothing would be more exhilarating for you if you are planning to go for holidays. We use to plan each side for our trip. We thoroughly plan the departure and return before setting off for a trip. Apart from these planning factors, we need to pay extra attention to our home security in our absence as well. It is a great dilemma for those who have almost planned their trips, but they don't know what to do for home security during vacation. Proper fool proof security is essential so that you can enjoy the best without any discomfort.
In this article I am going to make this task hassle-free for you, now you can easily go on long vacations. You need to follow some steps to protect your home. These are going to work definitely for you. Let's try out these steps and make your home burglar free.
Get Doorbell camera
The latest technology has introduced several advancements and having a doorbell camera is one of the break-through in security parameters. It will be best when you are away from your home and intruder will try to burglarize your home. You will get a notification on your smart phone with the live footage, so you can get to know who is at the door. You can give a telephonic message to an intruder to show your presence at home. If burglar will ring the doorbell once and no one replied from inside then might be he got a clue that no one is inside which is not okay. So doorbell camera would help you give an instant answer in such situations.
Installation of Surveillance Camera
Surveillance cameras are essential to keep an eye on intruders. Having CCTV cameras at the front door will leave an impression on burglars that it would not be easy to break-in because someone is snooping. Make sure surveillance camera should be connected to the internet so that you can easily access the place whenever you want. High-quality CCTV cameras would give you high definition footage to recognize who tried to enter your premises?
Change Your Traditional Locks
Except for everything, you need to secure your home properly. Make sure your traditional locks are in good condition, or you can replace them with a deadbolt.  These combinatory locks would keep your doors protected, and it wouldn't be easy to strike in quickly. I would suggest here to invest in deadbolts rather than installing traditional locks. It would be a great edge for your home security.
Install Motion activated lights
Each home should have motion activated lights that will be activated when someone will try to enter into your premises, and you will be notified on your smartphone. Motion activated lights wouldn't let anyone to break-in easily. So you can say it would be beneficial for your residence security.
Installing Smoke detectors
Well, if you think smoke detectors would prevent intruder activity then might be it won't work in this scenario. It will just give you peace of mind because, in the case of any fire, the smoke detector would detect fire. It will alert all emergency services so that they can get a response in time to protect your property. So, high-quality fire alarms would reduce your stress to some extent. Get fire alarms in Essex at affordable prices, so if you are a resident of that place, then you can easily get security equipment. You can have best smoke detectors of famous companies to protect your home.
These are the main tips that you need to follow when you will be at vacations. These optimal solutions would give you peace of mind so that you can have a great time with your loved ones. Make sure you are using high renowned brands for your premises safety.