Archives for March, 2019
Oppo is reportedly going to launch two more smartphones in the near future in the subcontinent. Reportedly, the model of the handsets is - Oppo A1K and Oppo A5S. According to sources, these devices are going to be launched in the budget market but as of now, we have no official word on the price ...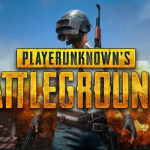 Introduction Player Unknown's Battle Ground which is popularly known as PUBG is a mobile game that has been in talks lately. People have gone crazy for this game and within no time, PUBG has become one of the most popular games in the world and has been downloaded more than 100 million times. The daily number ...