3D printing technology world: A big surprise in simple box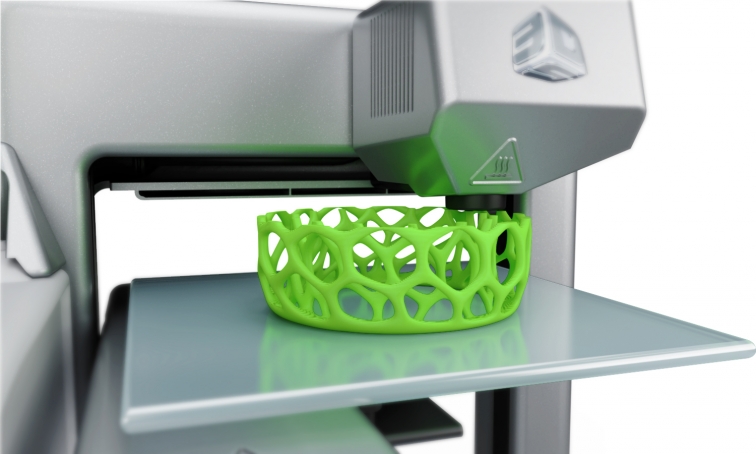 You must be wondering about 3D printing, how does it work? It assists in creating virtual design of the object you want to create. It let you explore the creative mind in 3D style which is damn exciting. Take an example of CAD file which has been created employing 3D modelling application or with a 3D scanner. Mumbai is topping the list of financial, commercial and entertaining, which has become capital of India in these things. As Mumbai has big companies of IT, export, services and outsourcing. So they employ extremely high quality imported printers and give you the most competitive prices just in Mumbai, for 3d services.
Think 3D Company
The main motto of launching this 3D printing is to offer '3D printing to all' with letting them to explore some explored parts. It offers you 3D printers, 3D Printing services, 3D Printing services, 3D Scanning Services, Design Store and also gives you current information on 3D printing technology. Some loveable features –
News portal – It gives account of current 3D printing news
Online Store – To sell 3D printers, filaments and spare part
Print of Demand – If you are 3D prototype lover of its design then it will let you enjoy that too
Training Platform – 3D printing techno also gives good platform to train for such sweethearts
3Dexter Company
It is an awesome company for 3D printing in India. It gives you complete curriculum based learning to age groups of 9 to 23 years from old elementary school goers to college students. If you want to learn specific thing it is also available for your convenience.
Motto of the workshop
Currently it is most trending issue in the technology world.  People believe it is a transformational technology. In upcoming years it will change scene of technology completely different. Looking for 3D services? Then you can find 3D printing companies in Mumbai at anytime.
Many seminars or workshops happen in Mumbai, Delhi, Bangalore and other cities of India. It let you have close up of the key features of 3D printing and designing which throws opportunity to  introduce a Trillion Dollar Industry – many industries employ , penetrate engineering, medicine, IT – even cooking.
Opportunities
You will about creating 3D models on the system. You will be able to module anything from a new toy to a broking thing or you can have your own 3D sculptures.
It will provide you a big platform to create a complete creation of employing your creativity.
Gradually you learn to generate own designs in 3D style.
Conclusion
3D world is completely different from ordinary world, because it keeps ability to transform simplest thing into digital. 3d world is a world beyond expectations. At every stage you reach to next level and discover a new thing. Along with 3d world you explore a complete new you. So put your simple designs into 3D and give that a 3D life. Be the part of this crazy newly technology, let other grow into this world.
Are you looking washing machine repair service in Jaipur then visit here refrigerator not cooling repair in Jaipur