Archives for Designing
Art has always been an exceptional method to express complex states, feelings and ideas where words don't work. Traveling back in history you will notice how visual imagery has always been used to present a concept or to deliver messages across. As far as recent developments are concerned, animations have been the gateway between businesses ...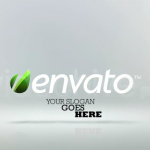 source : https://envato.com/blog/using-animated-logo/ We are living in a time that has faced constant changes in the realm of design, animation, and even branding. Traditional modes and methods of marketing have been deemed old schooled and almost every brand of today is relying on digital marketing trends. However, there is one such branding attribute that can ...