SEO, Digital Marketing and the Four Ps that Affects Them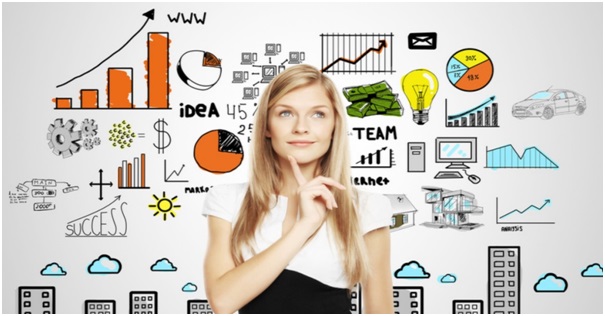 Good Search Engine Optimization does not exist in the digital bubble, but it is part of a more comprehensive digital marketing framework. In this article, we will discuss how understanding the structure can help improve your website's Search Engine Optimization performance. It is a tough time to be a digital marketer in today's world. Many SEO experts are not traditionally good and trained in digital marketing. Most SEO experts studied computer related courses like computer science or computer programming with knowledge in website and software development.
Most experts, we know started their career in digital marketing as an accident. Most of them are developing e-commerce websites. When the project or the site is done, they are now wondering how to get traffic to their website. There is more to marketing than just getting ranked on Google, Yahoo and Bing, or getting traffic from social media sites like Facebook, Instagram, Twitter or YouTube. But as time goes by, SEO experts learned the value of traditional digital marketing process and how they are connected to Search Engine Optimization.
Search engines need to connect users with the best result possible, so that the user engagement, as well as satisfaction, will be me. Links and on-page signals are still essential, but it will be useless if the visitors don't engage in your website. Search Engine Optimization is now part of the digital marketing process, and good marketing can help the site to improve their rankings and attract more viewers or traffic. In today's digital age, SEO specialists are starting to engage in digital marketing. Drawing a lot of traffic is not enough, you need to make sure that you reach out to the right users and attract the right traffic to be a great marketer.
4Ps of digital marketing
If you want the traditional definition of digital marketing, it is putting the right product and services, at the right time, in the right place, and at the right price. Making it less complicated is very important. You need to know the 4Ps of marketing to help you focus on different aspects and critical areas of digital marketing, the product, price, place, and promotion.
When doing Search Engine Optimization, you need to make sure the users search at the right moment, at the right place (Google, Yahoo or Bing), searches the right product, at the right price. You need to remember that you are not the only one who offers the product and services that the users are searching. You need to understand that you have other competition and every one of them are using marketing strategies to make sure their products and services will get an advantage. Let's take a look at the 4 Ps or the four critical areas of digital marketing.
Products or services
You need to answer these questions when it comes to products and services:
Who is your target market? What do they want to achieve? What are the services that they can perform, but you can do better? What are the problems they are experiencing? How can your products and services help your target market? You need to understand that your customers are your priority, you need to know what they like and what they need., how your products and services related to their needs. You also need to understand that people are searching the internet for products and services with the lowest price possible, so you also need to give importance to your price.
Price
Price and value are tied together. But you need to understand that prices should also consider price points that are more established in your industry. If your products and services are too expensive, you know it won't sell, unless you don't have a competition. On the other hand, if your products are too cheap, getting a big profit is out of the question. Let's make this simple: Cheap products or services will generate more sales and expensive products or services will generate more profits. You need to make sure to balance your price between sales and profit.
(To know more about profit margin, click here.)
Place
Where is your target market looking for when they need your product or services? Can they see your product or services if they will search you in search engines? Will your business generate enough profit? Are you using online and offline strategies to market your product and service? You need to determine what search engine or platforms your target market is using.
Promotion
What platforms are you planning to use to market your business? Will you be using search engines? Search advertisements? Online banner ads? Social media or networking sites? Print ads? Television? Direct mail? Billboards? These are factors that affect how you promote your business. You also need to know how your competitors are marketing their products so you can adjust your strategies according to the trend and your competitor's marketing strategy.