How to Increase Website Traffic through Social Media
Social media can always be an incredible form of traffic. Best of all, it is always the traffic that you can count on a daily basis. But, it will always require loads of consistency and hard work and will take time before you can come across the results. One major thing to be noted about social media is that you will get loads of various results. By following some of the major tips out there, you will not just get the chance to increase traffic but also get more followers and fans. You might further get more social media engagement, and get to build relationships with audiences and reach wider audience.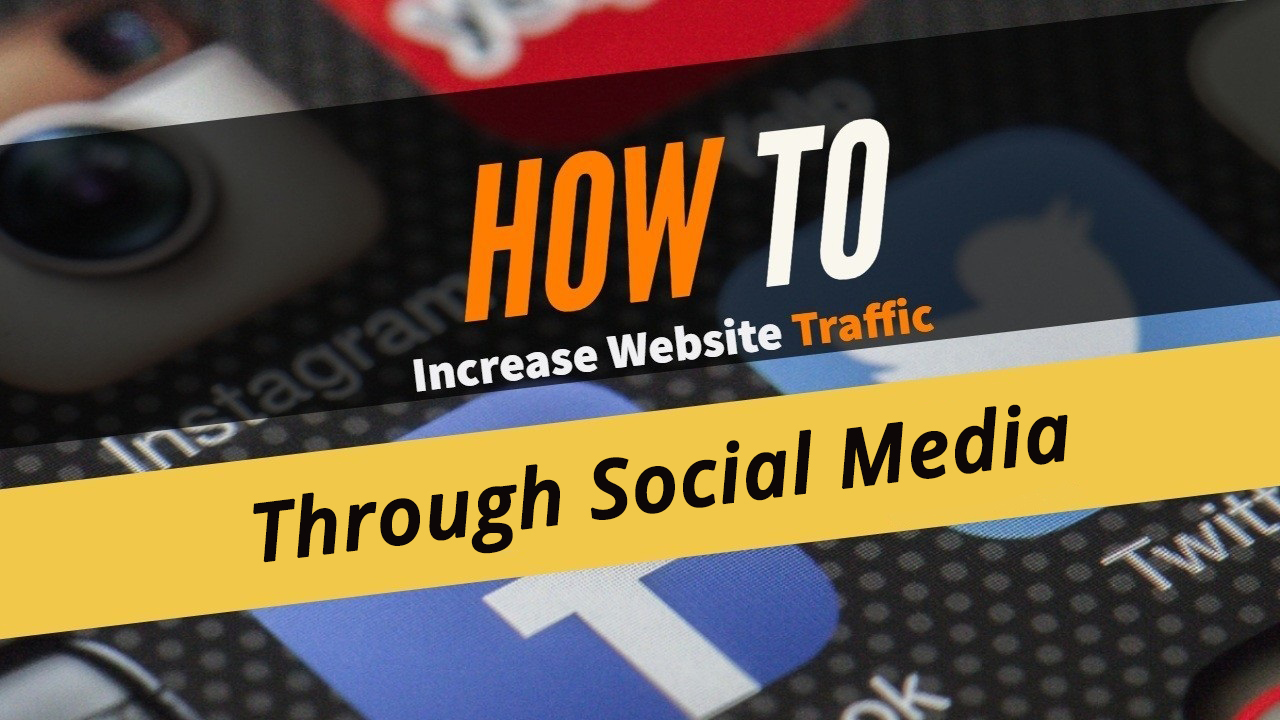 One major thing about social media is that you can always apply simplistic techniques right between various social networks. Facebook and Twitter might not have anything to be stated as common except social aspect, but right in the end, posting some great and valuable content is one best and sorted ways of increasing traffic to the core.  Now, if you are wondering on how you can increase social media traffic, then let's check out some of the proven points first.
Here are top 7 Ways to Promote Your Small Business on Social Media
Have to work on the profile:
Everything starts with a solid profile. It does not matter what the social network might be, the complete profile is always a must-have in this regard. You need to spend some time to ensure that you complete all relevant fields and categories, and provide links to all the websites. In terms of Twitter, it is always recommended that you write down the address of website in description so that people can see it easily. In terms of LinkedIn, you might have the option to just personalize the link. It is very easy to work on it. Now you can make a huge difference as checking on company website may not entice people to click on it.
Join some of the social networks:
There are some points for you to follow if you are planning to improve Instagram followers and the basic mark to it. One point is to join multiple social networks and not just sticking to Instagram. Social media traffic is always at the best whenever you are using more than one particular social network. It is personally believed that to try out some of the best social networks, you have to figure out which one is best and can bring you most traffic as you have asked for. But, make sure to consider where the audience is. Depending on that, it is mandatory to focus on the efforts and time where they are actually engaging so that you can easily listen to them and create an engaging scenario at the same time.
You need to post regularly:
Once you have started posting on social media, it is always mandatory to keep it up on a regular basis and be consistent. You will not keep getting traffic right from social media unless you can keep posting and even engaging constantly, mostly daily or minimum during weekdays. It always pays to do so. Therefore, avoid posting links all the time. On the other hand, don't just post texts only posts, images, videos and some other posts, which have no relevancy with your business. It may not get you the traffic you have asked for. on the other hand, by just posting links you might have to put most people off by being too sales oriented.
Always make sure to post links to blog posts:
Posting the links to some valuable resources is one of the major ways to get traffic right from social media. Whenever you are planning to write new blog posts, article or have new valuable resources on website, always be sure to post it on social media profiles. However, make sure to not just post out the link and title of the said resources or article. On the other hand, you can try writing short introduction, which can always make people want to click on link and then read more. If you want, you can further ask questions within post so that you can always attract some ore engagement to posts. Always remember that more engagement can always lead to some more traffic in the end.
Try the magic of engagement:
The present secret to the social media success is always associated with proficient engagement. By just engaging on a regular basis with other people on social channels and networks, you get the opportunity to drive more people to updates and profile. So, it helps in increasing the traffic ultimately. Liking, commenting, sharing other people's updates and posts, and even asking and answering questions can always help you a lot in increasing engagement to a new level altogether.
Join some less known social networks:
Twitter, Facebook and others might be some of the top social media traffic generators but sometimes, some smaller and niche social networks can be perfect source of traffic for you. First of all, you should try to find out if there are any social networks, which can deal proficiently with your niche and then join the same. This is where you are about to come across lots of people who are actually interested in what you need to offer, which can result in more traffic. You can always try recommending some of the smaller social networks, where you can simple share content on types of social networks, which will not take much time and can bring some extra traffic too.
Try creating and then joining groups:
You can work on groups and communities on social networks, which can prove to be greater traffic sources. You can hit it off by creating own group and then joining others relating to the niche. Always be sure to join the active ones, where people are always engaging.
Following these simple steps can work out well for you and can handle the case with ease. Just be sure to work on the best brackets over here now.
Read these article : Social Networks and Cyber bullying – What Should Parents Do?